How to find a casualty of war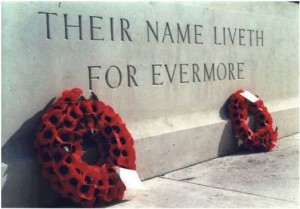 Have you an ancestor who was a soldier casualty from WW1 or WW2?
The Commonwealth War Graves Commission website is the best place to look for British and Commonwealth casualties from the two world wars, with about 1,700,000 men and women commemorated.
The CWGC cemeteries, burial plots and memorials are a lasting tribute to those who died in some 153 countries across the world and their register of records detail Commonwealth war dead so that graves or names on memorials can be located.
Their casualty database lists the names and place of commemoration of the 1.7 million men and women of the Commonwealth forces who died during the two world wars.
It also records details of the 67,000 Commonwealth civilians who died "as a result of enemy action" in the Second World War.
You can search by surname, date, war, rank, regiment, awards or any combination of those criteria.
Search results can be sorted by column heading, printed and clicked on for access to more information.